We shape our buildings,
Thereafter they shape us.
~ Winston Churchill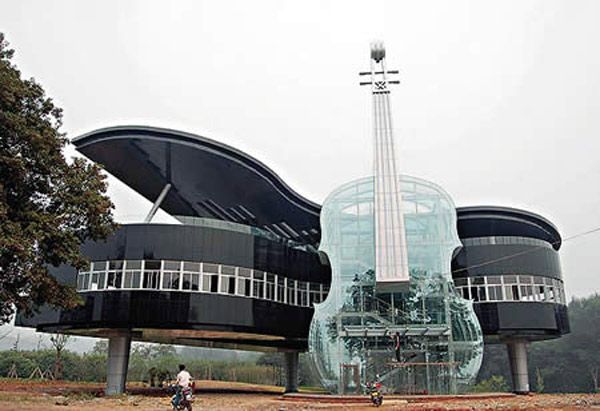 Incorporating balance and harmony in our interior design at home or office is becoming the norm. The question I often get from clients is:
How can I incorporate the Pa Kua design required of an entire property or home into a small space like a single room or open office? 
Some clients wish to apply Feng Shui design to a cubicle and struggle to figure out a way. Maybe you are renting an apartment or sharing living space with roommates, which makes it impossible to move walls, add water features, paint walls or change windows where needed.
Follow these basic tenets within any size space you choose, to incorporate the beauty and power of Feng Shui:
1. Orient the Pa Kua plan with respect to your room/office door or entry area. Centre of whatever space you are analyzing is always #5 – the earth. The north (compass direction) always contains #1 – the water (or your career or journey through life).
2. Do not try to satisfy each of the 9 sections of the Pa Kua by adding or taking away something in each area of your space. This can cause confusion. Instead, focus on 1 or 2 most important energies you wish to strengthen or balance. For example, if you wish to improve relationships with your children or increase your creativity or joy, focus on the west sector, #7, and the element of metal.
3.  Keep entry ways clear and accessible. How one enters your space designates how easily you interact with the world. If the entry is blocked by shoes, cabinets, files, boxes, your life will be full of strain and stress. Eliminate these. Find homes for this 'stuff'.
4. If you can't paint a wall or add curtains to a room or office cubicle, bring in a large piece of art (canvas, sculpture, photo) to place in the section you are focusing on. Remember, everything has a vibration and we can always augment this vibration by shape, color, size, style of things we add into our space.
5. If a shared hallway in a home or office is giving off Sha (negative energy), and you feel it is affecting you. Ask if you can add a picture or plant of your choice, in that area to energetically reclaim it.
6. Basic upkeep is of outmost importance. If a light bulb keeps burning out, change the fixture to ensure smooth, effortless, minimal energy expenditure. Dirty hallways, porches, doors must be cleaned. There is no room for clutter. A cluttered space signifies a cluttered mind.
7. Each sector of the Pa Kua is represented by a symbol (circle, square, wave, triangle, rectangle), color (blue/black, red, purple, beige/pink, green, silver/gold) and an element (earth, metal, water, fire, wood). Often people misinterpret this to mean you have to have red triangles on the wall in the south, to increase fire energy. No, that is incorrect. When choosing art, wall cover, furniture for a space you have to like it first. Then assess if it represents fire, wood, metal, earth, or water sufficiently enough, for you to place it in a particular section.
8. If your ceilings are low in a basement room or small office, add in pictures or symbols of birds flying, clouds, a sunrise or other uplifting, rising energy art. Also point all lighting to flow upward to the ceiling.
9. If there is a structural beam(s) above you or bulk heads above your bed or table/chairs, balance out this negative energy by adding wind chimes, mobile, or the traditional bamboo flutes on it. Best practice is to avoid being under it completely. 
10. If there are not enough windows or too many windows, windows directly opposite your door, the Chi (energy) is off balance and you will feel the strain. Not enough windows or light and you feel tired, depressed, sad, lethargic. Too many windows, or a window across from a doorway allows chi to come and go quickly. You feel frazzled, harried, stressed, anxious, or sometimes over scheduled. To increase Chi, add pictures or colors that are light, uplifting or great landscape views, to represent windows and the outdoors. To decrease, slow down Chi, add plants or strategically placed furniture to promote the meandering of energy around the room.
The above guidelines are more than enough to get you started on a small space. Remember to only make 1-2 changes per week. The energy is quick to shift with every item that comes and goes within our spaces. Respect this natural law. Make sure to comment below, on the changes you have tried. Are you still stuck on knowing what to change, leave a question and we'll figure it out together.
"The wonderful paradox of Feng Shui is that something so ancient can be so cutting edge." ~ Chinese Whispers by Rosalyn Dexter.